101 Forward Control Land Rover pages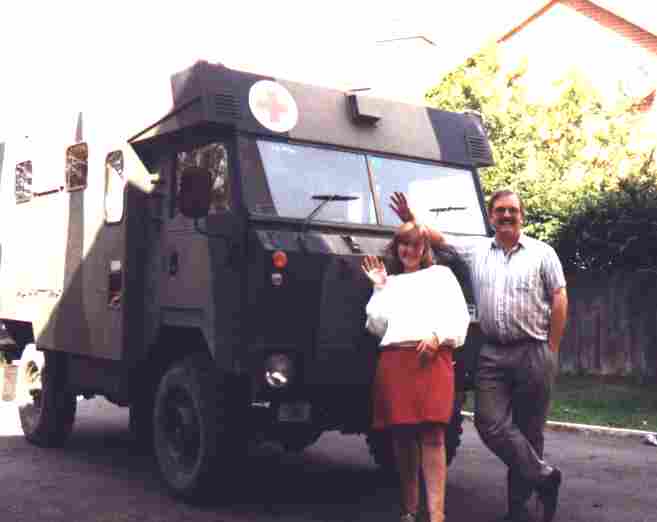 Conversion History
PICTURES OF THE CONVERSION: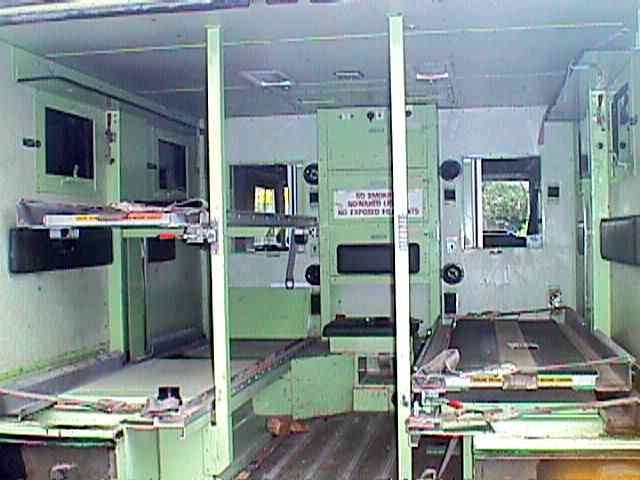 It used to look like this...
It went through this stage: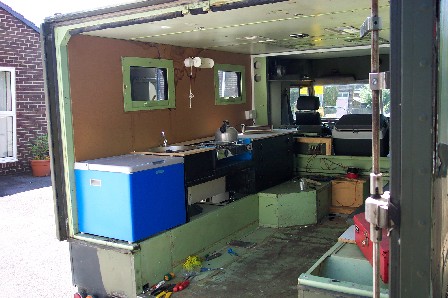 These show the interim stages, where the bulkhead, cabinet and stretchers are removed. A temporary camping cooker, coolbox and sink are fitted, and some storage.
And now it's getting close to how we want it. Now there is a full cooker (with grill and oven), an Electrolux three-way fridge and the seats/beds. Just the boxing of the service ducting at the end and upholstry to do.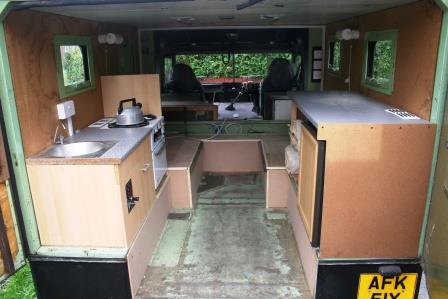 The 'view from the bridge':
The original layout of the driving position.

The layout now - high back seats, new central control console etc


In the middle are the gear lever (black knob), transfer lever (red knob) and overdrive lever (yellow knob).
To the right of the gear levers is the handbrake.
Between them, you may be able to make out the diff lock knob, hand throttle and heater controls.
Above them, to the left of the steering wheel, are the brake and clutch fluid reservoirs.